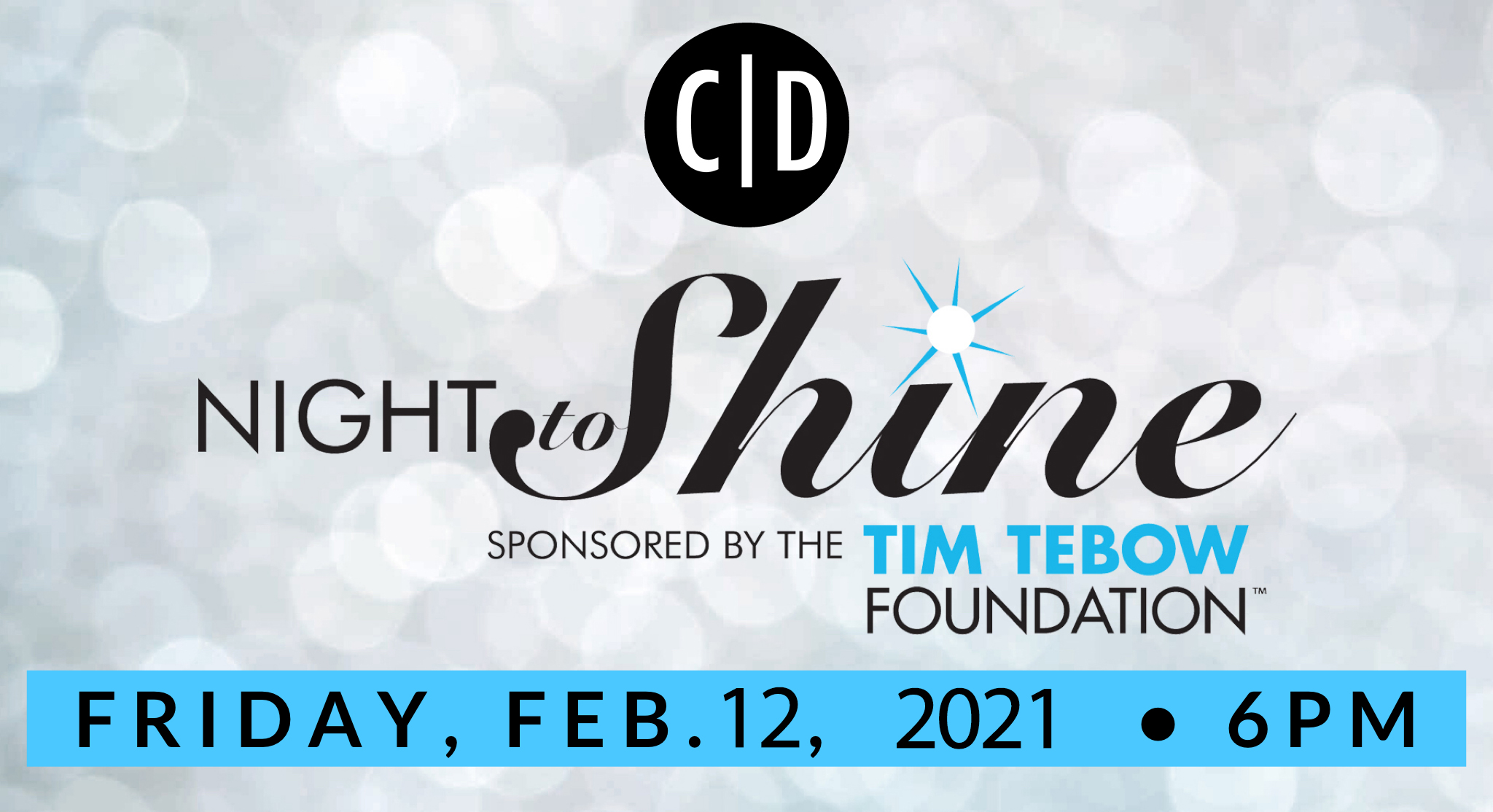 Church @ The depot is excited to host the...
Night to shine Virtual experience in 2021
...and we invite YOU!
Friday, February 12, 2021, @6pm
In light of the ever-changing nature of the global COVID-19 pandemic, and for the safety of you, our honored guest, the Tim Tebow Foundation has made the decision to make this event an unforgettable virtual experience! We are disappointed that we will not be able to celebrate in person, but we are confident that you will enjoy this night of music, dancing, and special guests during the virtual event!